Meet this quarter's Businesses of the Month and Elite Businesses of the Month!
All About Spas & Leisure Living

Otero Federal Credit Union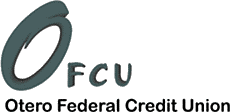 Salvation Army Southwest Division

All About Spas and Leisure Living originally started in March of 1981 as Landmark Development LTD. Landmark was a custom home building company that served the community of Roswell, NM for 22 years before All About Spas and Leisure Living was founded in March of 2003.
Landmark did not cease to exist, it is still the parent corporation of All About Spas. This unique arrangement allows for us to do full backyard design and remodeling. Additionally, we install Solara Patio covers. With Landmark's construction expertise we can offer these services in addition to All About Spas and Leisure Living selling Hot Tubs, Swim Spas, Tempur-Pedic Mattresses, Billiard Products, Outdoor Kitchens, and a host of other things. One of our backyard projects was published in Spa Retailer Magazine.
3700 N Main St
Roswell, NM 88201
(575) 623-8888
 A credit union is a not for profit financial institution owned and controlled by the people who use its services. These people are members. Credit unions serve groups that share something in common, such as where they live, work, or go to church. These groups make up a credit union's field of membership. In the summer of 1973, the credit union expanded again by opening its first branch office in Roswell, NM at 1902 South Main. After construction of a brand new facility in the adjoining lot, the Roswell Branch office moved to its current location at 1900 South Main in 1989. This facility has continued to service the Roswell and surrounding areas to the present date.
2211 N Main St.
Roswell, NM 88201
(575) 627-3000
 The Salvation Army, an international movement, is an evangelical part of the universal Christian Church. Its message is based on the Bible. Its ministry is motivated by the love of God. Its mission is to preach the gospel of Jesus Christ and to meet human needs in His name without discrimination.
612 W College Blvd.
Roswell, NM 88201
(575) 622-8700
Elite Businesses of the Month
Grandy Marley

Eastern New Mexico Medical Center

Central Valley Electric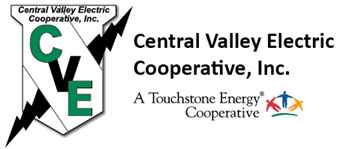 Gandy Marley Inc. (GMI) is New Mexico's safest full-service oilfield waste disposal and remediation facility.  GMI opened in 1995 with an OCD permitted landfill, followed by a liquid stabilization unit in June of 1996.  In February of 2006, GMI opened an OCD-permitted, double-lined landfill. GMI is located 40 miles East of Roswell off of highway 380. Call GMI for any oilfield waste disposal or remediation needs. 575-347-0434 or look us up online at gandymarley.com
P.O. Box 1658
Roswell, NM 88202
(575) 347-0434
Eastern New Mexico Medical Center is your community healthcare provider, a 162-bed facility with inpatient and outpatient care. We believe in the power of people to create great care. We're more than 150 healthcare professionals strong. We are a Joint Commission accredited facility, and we work hard every day to be a place of healing, caring and connection for patients and families in the community we call home.
405 W Country Club Rd.
Roswell, NM 88201
(575) 622-8170
CVE's service area primarily covers the rural areas of Eddy, Chaves and parts of Lea and Otero counties. Service begins 35 miles north of Roswell and extends south of Artesia to Brantley Lake and then southwest to just north of Carlsbad Caverns. Central Valley Electric Cooperative is a Touchstone Energy Cooperative. Touchstone Energy - the national brand of electric cooperatives - has core values that consumers have long associated with cooperatives: Integrity, Accountability, Innovation and Genuine commitment to their consumers.
1403 N 13th St.
Artesia, NM 88210
(575) 746-3571